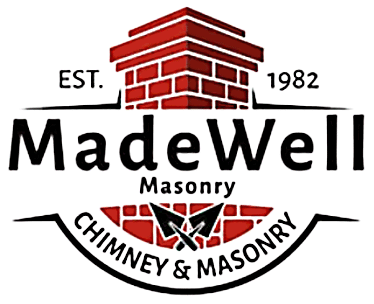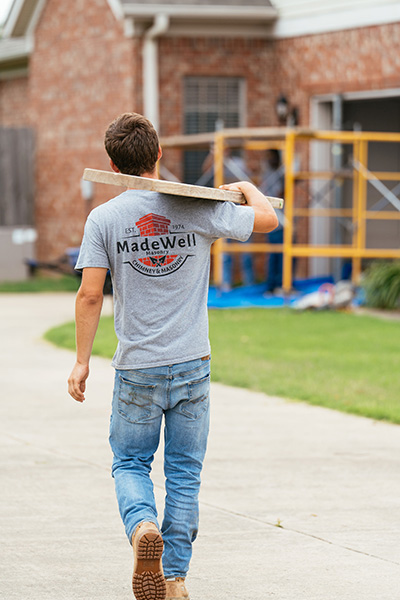 Bird W.


When my home was built, the builder did not do the brickwork properly, and our window leaked every time it rained. I hired Madewell Masonry to repair the brickwork around my dining room window, and the results were absolutely fantastic. The windows and walls keep the water out, and the brickworks looks very nice.
I was very impressed with Madewell's attention to detail, their superb skill and craftsmanship, and their profession work ethic. So, I hired them again to weather seal my entire home and do addition repairs and improvements to my walls.
Firebox Repairs & Rebuilding
Firebox damage can come in many forms, whether it's standing water on your firebox floor, rusted firebox assemblies, or decayed refractory panels.
One thing stands true for all of them, though – swift repairs are a must. If you have water damage throughout your firebox, count on our crew to tackle them now, so you can use your system safely in the upcoming months.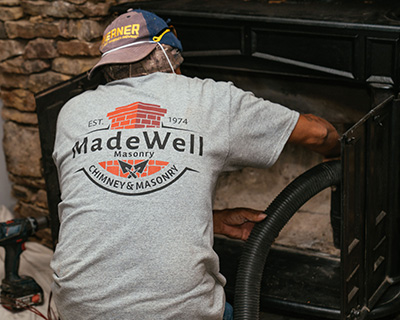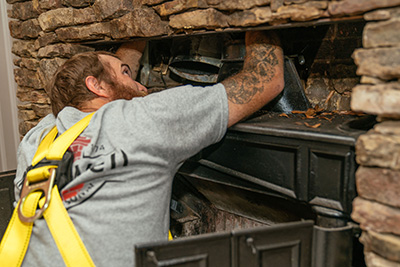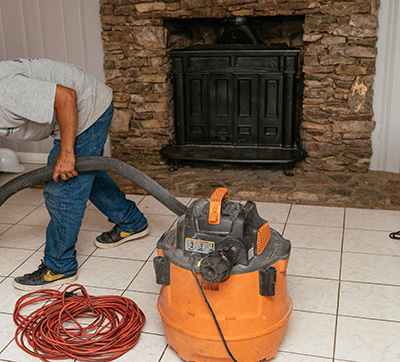 Smoke Chamber Parging
Is your smoke chamber corbeled? This stair-step design can cause smoke to turn back into your living space, trigger airflow issues, and invite more buildup in the nooks and crannies of your fireplace (which leads to expensive damages later on).
A smooth – or parged – smoke chamber, on the other hand, efficiently guides smoke up and into your chimney where it can then safely exit your home. If you need smoke chamber parging services, we're the team to rely on.
Masonry Repairs
Is your masonry chimney missing bricks and showing signs of crumbling? This not only hurts your curb appeal, but it makes your system dangerous for use. We offer tuckpointing and brick replacement, ensuring your system both functions efficiently and looks good as new. 
Need masonry repairs in other parts of your home? Ask about what else we offer – garage lintel repair, stone/brick wall repair, water leak repair, outdoor fireplace repairs, and more.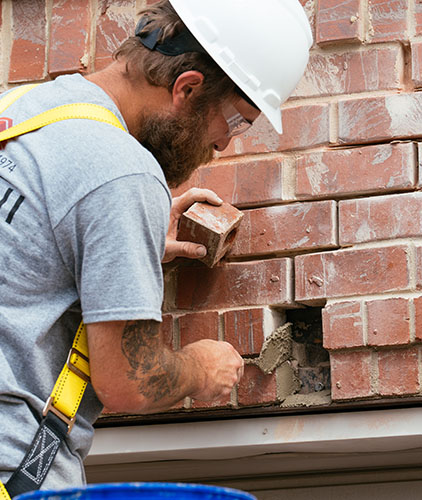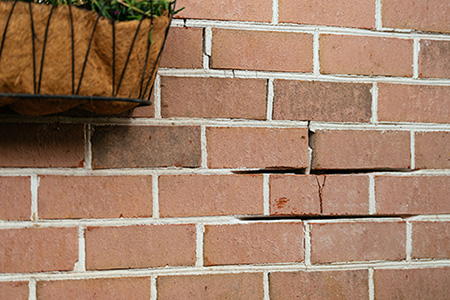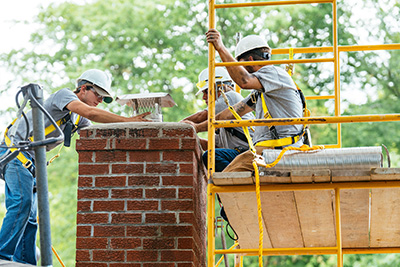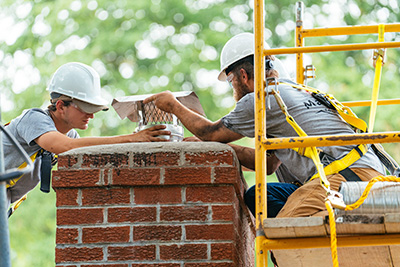 Leak Repairs
A leaky chimney leads to all kinds of issues, all of which cause serious problems when it comes to operating your fireplace safely. In fact, water is one the leading causes for chimney fireplace decay and deterioration, which is why prompt repairs and preventive maintenance is an essential investment.
Rely on us for chimney cap installation, crown repairs/rebuilds, flashing repair, and chimney waterproofing.