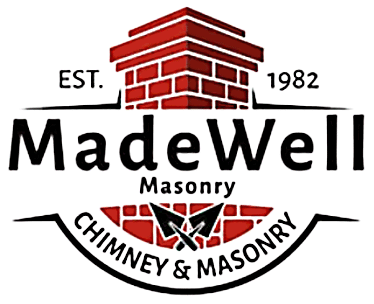 damper repair
A faulty damper can inhibit your ability to use your fireplace at all. We can correct any of the following problems or install a replacement, if needed.
901-443-1036
Schedule an Appointment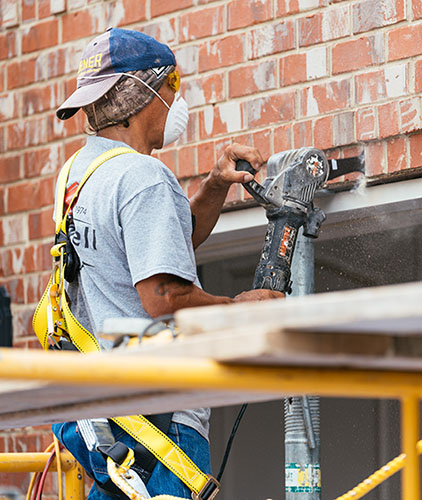 Bird W.


When my home was built, the builder did not do the brickwork properly, and our window leaked every time it rained. I hired Madewell Masonry to repair the brickwork around my dining room window, and the results were absolutely fantastic. The windows and walls keep the water out, and the brickworks looks very nice.
I was very impressed with Madewell's attention to detail, their superb skill and craftsmanship, and their profession work ethic. So, I hired them again to weather seal my entire home and do addition repairs and improvements to my walls.
Off-Track Damper Plate
A damper plate that is off track can lead to all kinds of problems, both when your fireplace is in use and when it's not. One of the biggest issues is smoke not being able to exit effectively when fires are lit, resulting in it turning around and entering the living space.
If your throat damper isn't lining up appropriately, give us a call to look it over.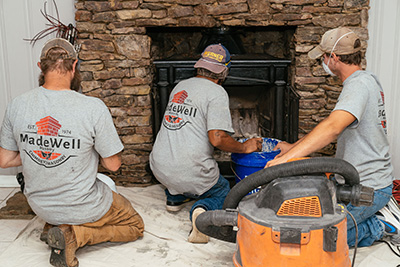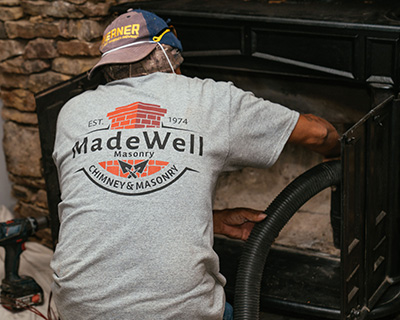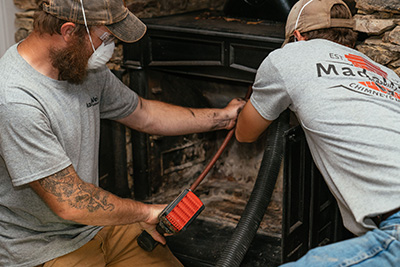 Damper Is Stuck Open
The damper needs to shut and seal tightly when fires aren't lit to ensure you don't experience downdrafts in your home. Not only do these gusts affect the temperature of your home (and encourage spikes in your energy bills), but they can bring in some pretty foul odors too.
It also allows bad weather and animals easier access to the inside of your home.
Damper Is Stuck Closed
One essential step before operating your fireplace is opening up the damper, so that smoke and fumes can actually get out. But if the damper is stuck shut, this won't be a possibility, meaning your system will be unfit for use until a professional can look things over.
If your damper isn't opening, don't put off care – give us a call today.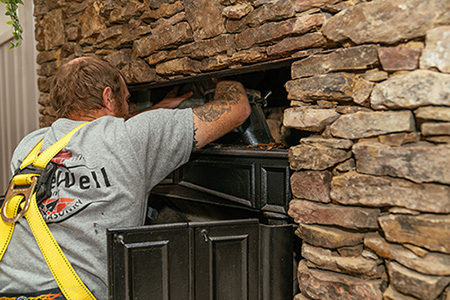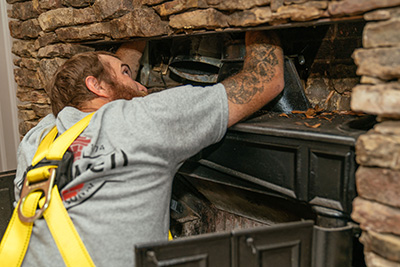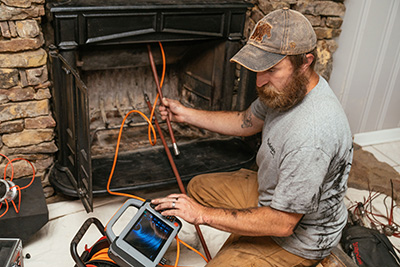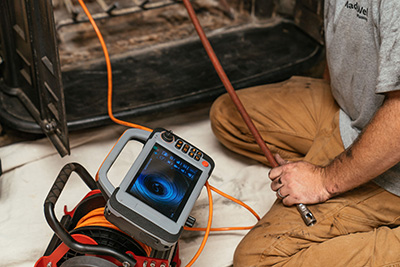 Cracked or Broken Damper
It's not uncommon for damper damage to occur, whether that means cracking throughout the plate, rusted and corroded areas, or the entire thing falling off into the firebox.
We want you to know that whatever issue you may run into, we're here to offer effective solutions to get you through every burning season with ease.