Brick Repair Memphis
Welcome to Madewell Masonry, your trusted partner for all your brick repair needs in Memphis, TN. With years of experience and a commitment to excellence, we are proud to serve the Memphis community with top-notch brick repair services. Whether your brickwork needs minor touch-ups or extensive restoration, our skilled craftsmen have you covered.
As a family-owned business, we run our business with strong values, keeping the customer's satisfaction on the top of our priority list the entire time.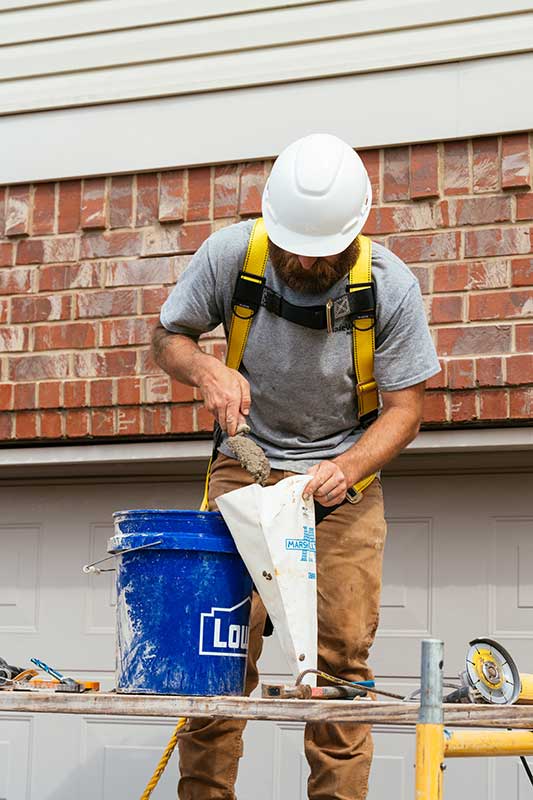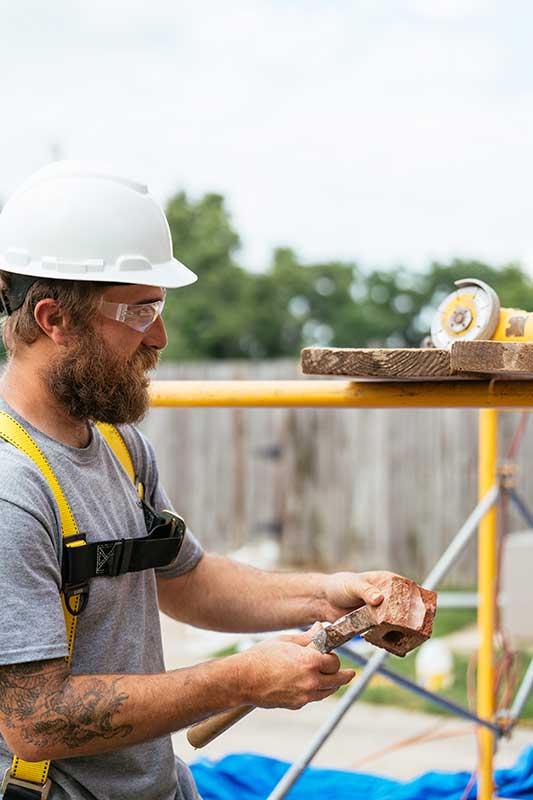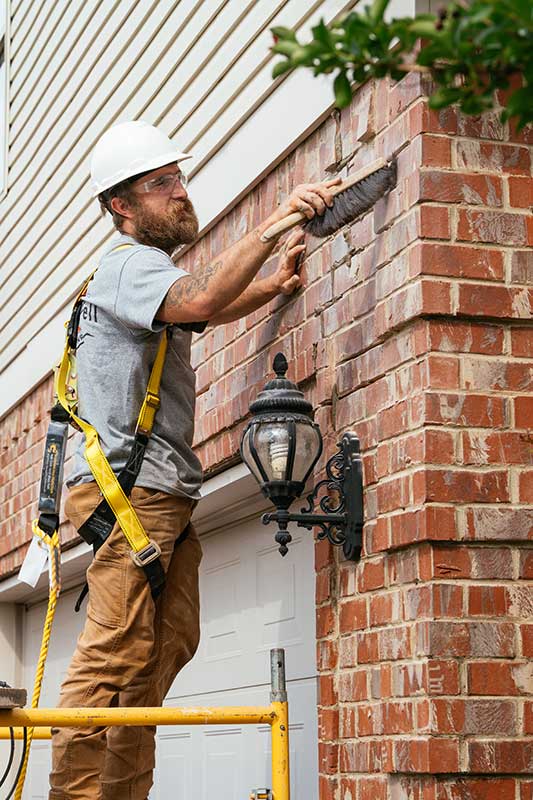 Our Brick Repair Services
1. Brick Repair and Restoration
Is your brickwork showing signs of wear and tear? From cracked bricks to mortar erosion, we specialize in restoring the beauty and structural integrity of your brick structures. Our team of experts will assess the damage and provide cost-effective solutions to ensure your bricks look as good as new.
2. Chimney Repair
A damaged chimney can pose safety hazards and compromise the aesthetics of your home. At Madewell Masonry, we offer comprehensive chimney repair services. From repairing cracked chimneys to rebuilding them from the ground up, our professionals will ensure your chimney stands strong and adds charm to your property.
3. Tuckpointing
Tuckpointing is a meticulous process that involves replacing deteriorating mortar joints with fresh mortar. Our skilled artisans excel in this technique, reviving the appearance and stability of your brickwork. Proper tuckpointing can extend the life of your brickwork and protect it from further damage.
4. Brick Cleaning and Sealing
Over time, exposure to the elements can cause your bricks to accumulate dirt, grime, and stains. Our brick cleaning and sealing services can breathe new life into your brick surfaces. We use environmentally friendly methods to remove stains and then apply high-quality sealants to protect your bricks from future damage.
​
Why Choose Madewell Masonry?
Experienced Professionals: Our team consists of highly trained and experienced masons who take pride in their craftsmanship.

Quality Materials: We use only the finest materials and techniques to ensure the longevity and durability of our repairs.

Custom Solutions: Each project is unique, and we tailor our solutions to meet your specific needs and budget.

Affordable Rates: We believe that quality masonry repair should be accessible to everyone, and we offer competitive pricing.

Customer Satisfaction: Our commitment to customer satisfaction is unwavering. We work closely with you throughout the process to ensure your vision is realized.

Licensed and Insured: Madewell Masonry is a licensed and insured masonry contractor, giving you peace of mind when you choose us for your repair needs.