We Can Rebuild Your Firebox With Firebricks & High-Temperature Refractory Mortar
As the host to your fireplace fires, the firebox has a big job to take on. It contains the flames, keeping them well away from any combustible parts of your home, and it needs to be in tip–top shape to both withstand and hold in all that heat.
If your firebox has deteriorating mortar joints or cracked bricks, MadeWell can do a rebuild for you with new firebricks and high-temperature refractory mortar. Give our expert crew a holler today if you need care.
Your Firebox & Water Damage
What is it that causes firebox damage in the first place? Well, the most common problem has to do with leaks and water exposure, which is why addressing leak-related chimney issues as soon as possible is always imperative.
First things first, be on the lookout for standing water in your firebox. This is a clear indicator that another area of your chimney is compromised (most likely the chimney cap) and allowing water to easily enter from the top. You may also hear a dripping noise coming from the fireplace. Whatever the case, you won't want to wait long before calling in an expert.
You'll also want to watch for rusted firebox assemblies. If your grate or refractory panels are showing signs of decay and rust, then moisture is likely somewhere that it shouldn't be. And it won't be long until the rest of your firebox starts suffering, too.
Finally, take note that, when it comes to water damage, if one area of your system is suffering, it's likely that other areas need some care, too. Any sign of water damage throughout your chimney or fireplace should always be promptly addressed, so don't hesitate to call us in if you spot issues.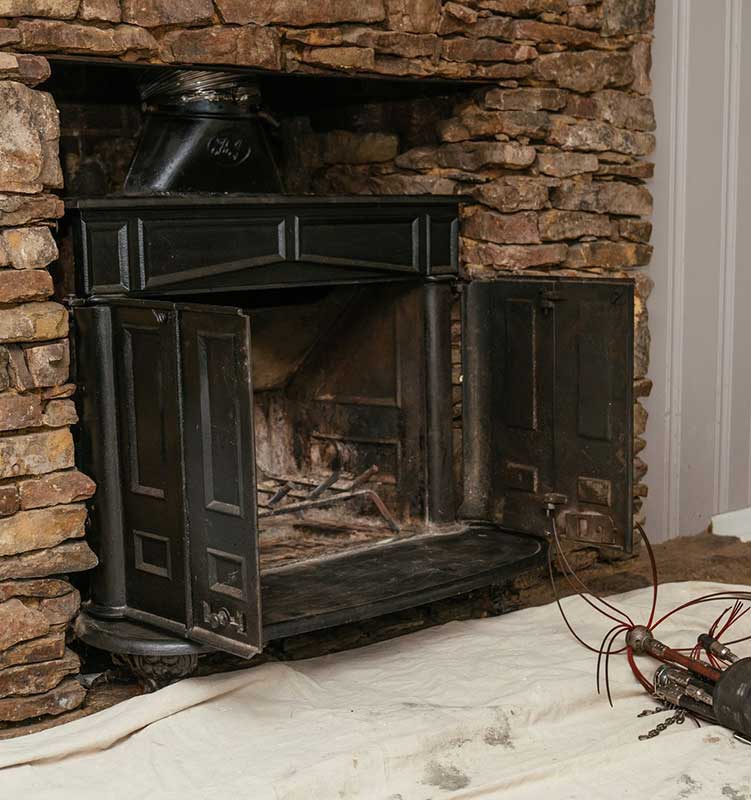 Can Anything Else Cause Firebox Damage?
While water is the most likely culprit behind your damages, it's not the only thing that can can cause problems. If you've experienced a chimney fire or other hazardous event, your firebox will likely face damage, and excess creosote deposits can trigger quite a bit of deterioration as well. And sometimes fireboxes just wear down. They have a big job to handle, and it can take a toll after decades of use.
Be sure to invest in regular inspections and chimney sweepings to keep yours in tip-top shape for the long haul.
Our Crew Is Here for You
No matter the issue with your firebox (or any other part of your system) we're here to help. Our chimney and fireplace services cover it all, so don't hesitate to reach out with any issues.
Simply give us a call at 901-443-1036 or schedule your visit online today!
We have the tools and experience to parge your smoke chamber smooth, so call on us for this important chimney and fireplace repair service.