Is the Area Above Your Garage Door Sagging? We Offer Garage Lintel Repairs
Spotting cracks in the masonry above your garage door? Or maybe this area is showing signs of sagging or decay? This likely means your lintel is in need of some support… and things gets worse: your garage door will eventually no longer be able to open or close. Fortunately for homeowners in the Memphis area, the team of experts here at Madewell Masonry can help.
What Is a Lintel?
The areas above the doors and windows in your home don't get as much support because of the open space (i.e. the door or window) underneath them. Because of this, they need a lintel in place. A lintel is essentially a beam that is installed above the opening and offers additional support by transferring the weight above the openings to the areas on either side.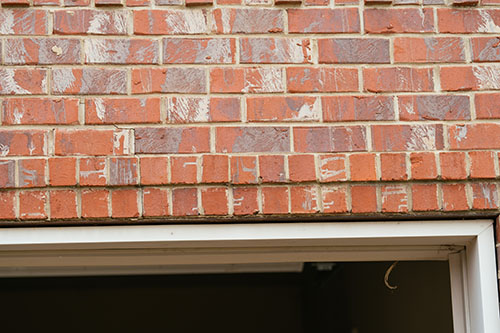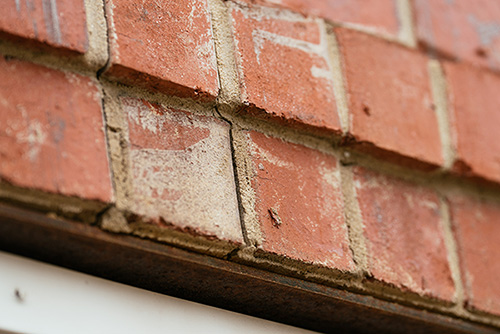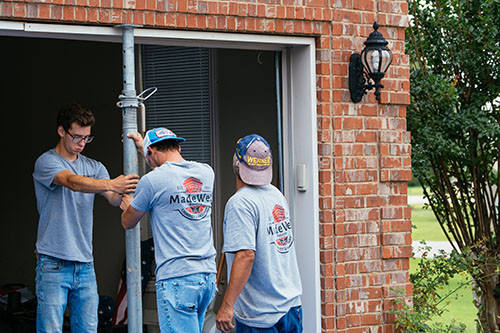 Why Is My Garage Lintel Sagging?
So, if lintels are supposed to offer all this extra support, why is the one above your garage door sagging?
The area above your garage door opening is especially vulnerable because it is so wide and there is more weight to support. Because of this, it needs a little extra help. Ideally, the original builders should have reinforced the lintel above your garage with seismic bolts, ensuring it stays in place.
The bad news is that this is one step that often gets skipped or overlooked. Fortunately, our masonry repair experts are equipped to help. We're able to get behind your brickwork, put these bolts in place, then restore your masonry to look like new again.
How Do Our Garage Lintel Repair Services Work?
How do we go about this process? We handle it with care and precision, the same way we tackle all of the other masonry repairs we offer. Here's a step-by-step overview of the procedure:
Mark the spots where the bolts are needed.
Blow out the mortar and remove the bricks from this area.
Put in the missing seismic bolts.
Mix new mortar that matches the old in color and strength, and clean off the bricks we removed.
Put the new mortar and bricks back into the missing areas of your garage.
Go through and fix up any areas above the garage door that were cracking, sagging, or crumbling due to the seismic bolts being missing.
Once finished, the area surrounding your garage door will look straight, seamless, and good as new – like there was never any damage to begin with!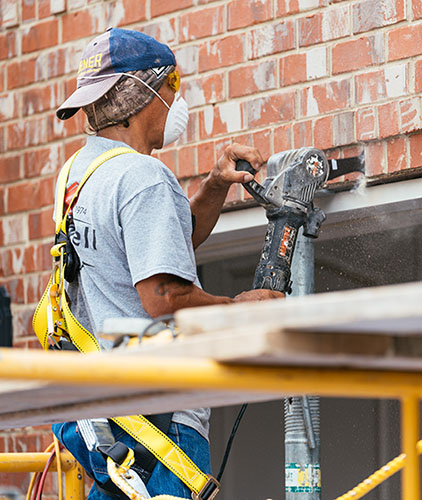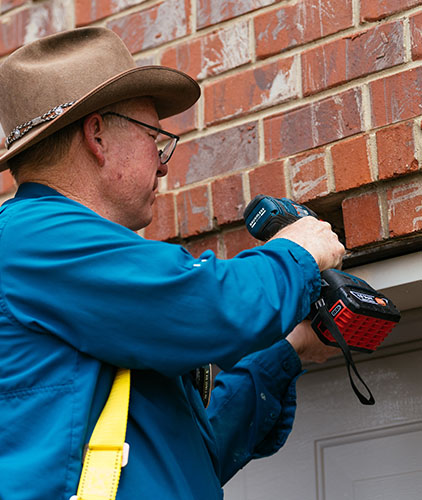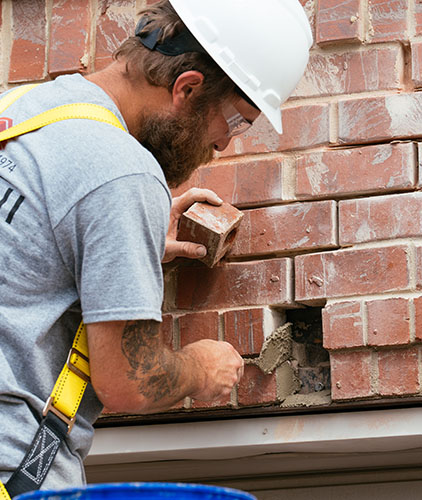 Let Our Techs Take It From Here
As mentioned above, the longer issues of this nature go unaddressed, the worse they'll become until you won't be able to open or close your garage door at all. Save yourself stress, time, and hassle down the line by investing in garage lintel repair services from us right away.
Ready to get started? Just give us a call at 901-443-1036 or schedule a visit with us online. We'd love to work with you soon!
Madewell Masonry is ready to help with all your masonry repairs, so give us a call today.