Our Masonry Repair Services Cover a Wide Range of Home & Chimney Damage
Masonry damage not only puts a huge damper on your curb appeal and aesthetics, but it can have a big impact on the structural soundness of your home and chimney, too. Which is why hiring a trusted mason to address any problems sooner, rather than later, is an important step to take. Unfortunately, when it comes to actually hiring a contractor, things aren't always so easy…
We understand the concerns that come up when seeking a company you can trust. Like… Will the project stay within my budget? Will the techs keep my wishes and best interests in mind? Will they upsell me things I don't actually need? What if the job isn't completed on time? And most importantly… Will the repairs actually last?
As a family-owned business, rest assured these are all questions we take seriously, and we definitely get where you're coming from. That's why we run our business with strong values, keeping the customer's satisfaction on the top of our priority list the entire time.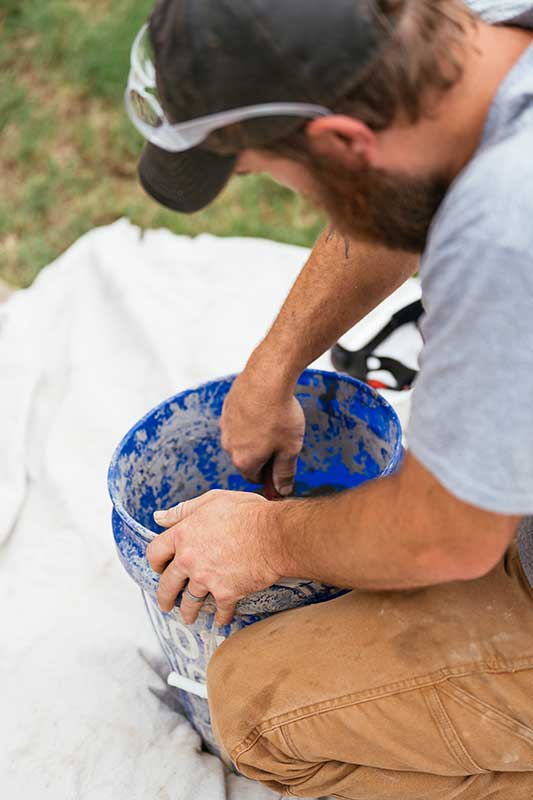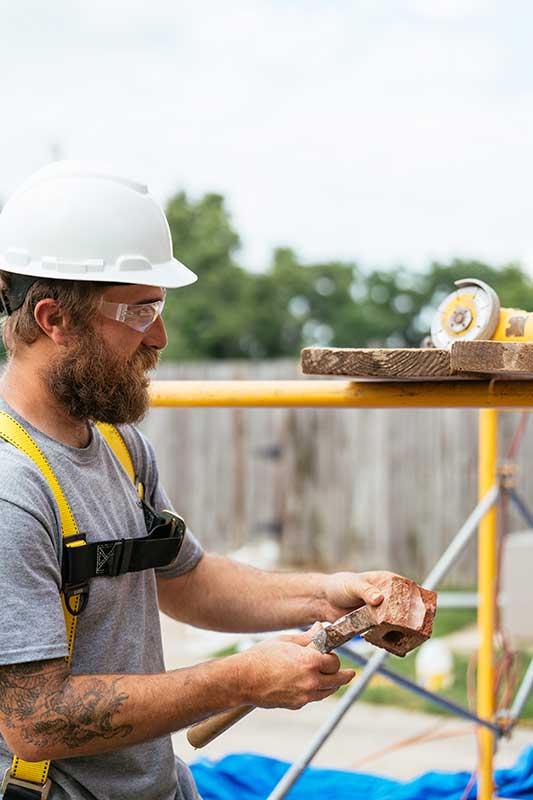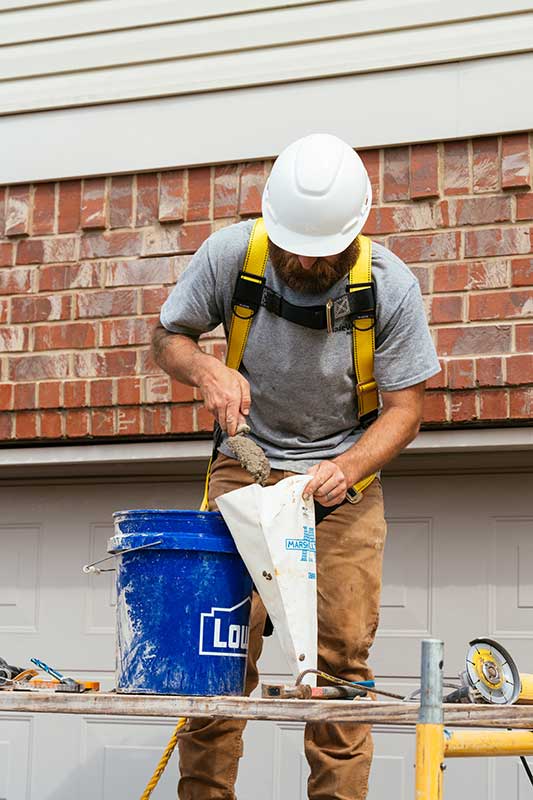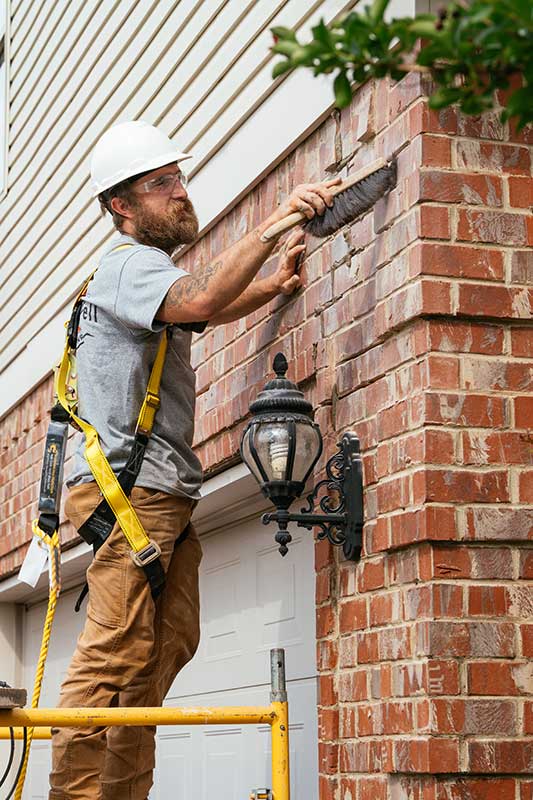 We Do Quality Work & Offer 10-Year Warranties
Here at Madewell Masonry, we do the following masonry repairs, offering a 10-year workmanship guarantee upon completion:
Brick or stone wall repair
Water leak repair
Tuckpointing & brick replacement
Window lintel repair
Outdoor fireplace repair (no new builds)
Brick & stone column (or perimeter wall) repair
Window & door infill
…and more!
When you count on us, you won't just get a temporary fix. We don't just slap a band-aid on the problem, then leave you to figure it out from there. We'll accurately diagnose any problems you have, then offer a solution that will last.
We also make it a point to listen to any customer concerns and provide options that meet your budget. We never surprise you with hidden charges, and we always treat your home (and the people in it) with the utmost respect and courtesy.
We Have Over 40 Years of Experience
We're equipped with over four decades of experience in all aspects of the masonry industry, so rest assured, we can handle any repair you need.  Need chimney and fireplace services? We can handle that, too.
If you'd like to get started or if you have any questions about what we offer, don't hesitate to give us a call at 901-443-1036 or reach out online today.
We believe knowing more about us and our professional, dependable services will help you feel confident in Madewell Masonry. We look forward to hearing from you soon.